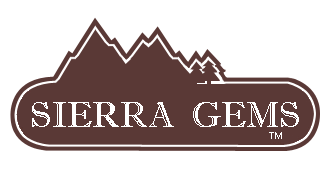 New Catalog
SG Community
About SG

Returns Policy
Returns for items purchased on SierraGems.net:

Our goal is that you are completely satisfied with your purchase. We take pride in the products we sell and offering great customer service is our top priority. If within thirty (30) days you are not completely satisfied with your purchase and wish to return it, give us a call as detailed below. If your item is in unaltered like new condition, as shipped to you, we will be happy to help you to return your purchase.



Call
1-951-430-1971
or email us at
sales@sierragems.net
Note:
Faceting machines and OEM machinery have manufacturer warranties and must be returned to the factory and must be returned in original packaging within 14 days of receipt. Please contact us about how
BEFORE RETURNING.


Rough must be completely unaltered, with no additional grinding, sawing or polishing done on the stone(s) and original weight
(you cut it, you bought it).
Polishing products i.e. pastes and powders are not returnable.
Shipping to or from Sierra Gems or it's manufacturers is not refundable. Basically, shipping is not refundable.